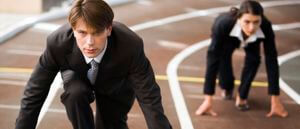 Noricum Corporation (NC) is a real estate investment firm based in Southern California.
The mission of NC is one of success born of determination, vision and integrity. For more than ten years, Dietmar Zirngast, the CEO of NC, has employed an opportunistic investment strategy, identifying undervalued and mismanaged commercial, residential, mortgage and land assets, and taking an active role in adding value to maximize returns.
NC and its executive leadership has completed more than one dozen real estate transactions, including the acquisition, management, entitlement and development of more than two lots, and six million square feet of land in portfolio.
Career opportunities! Ready to achieve your full potential in a challenging and rewarding career?
When you're ready to move up to a truly challenging and exciting career opportunity, NC offers excellent opportunities for real estate investment professionals who thrive in a dynamic, fast-paced environment. We're seeking smart, energetic people who know how to deliver results. It's as simple as this: People are our most important asset, and we're looking for the best – strong character: a steadfast work ethic, integrity, intelligence and dedication to fulfilling commitments. The right people doing the right things are what drive our business.
In addition to professional growth and development, you'll enjoy a competitive compensation and benefits package, and opportunities to advance your career within the firm.
To see what jobs are available at NC, click on the tab and see what awaits you!